Join the Lodi Community Band!
Celebrate America
Thursday, June 30, 2011
5:00 p.m.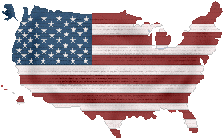 Hutchins Street Square
Omega Nu Stage
125 South Hutchins Street
Lodi, California
Featuring a program of patriotic favorites:
The Star Spangled Banner
Semper Fidelis
Seems Like Old Times
Amber Waves of Grain
Along the Santa Fe Trail
On The Esplanade
A Gershwin Portrait
Nettleton
A Colonial Rhapsody
Entr'acte
Highlights from "Jersey Boys"
American Visions
Midway March
The Stars and Stripes Forever
Admission and parking are free!
Lawn seating: Bring a blanket or lawn chair; picnic dinner; sunscreen; the kids (or grandkids); neighbors; grandma and grandpa; and all of your friends! Relax, get comfortable and enjoy a full evening of wonderful music and entertainment in conjunction with the City of Lodi's annual July 4th extravaganza when we Celebrate America!