Join the Lodi Community Band!
Celebrate America
Thursday, July 2, 2015
5:00 p.m.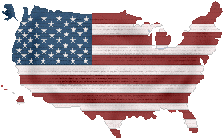 Hutchins Street Square
Omega Nu Stage
125 South Hutchins Street
Lodi, California
Featuring a program of patriotic and popular favorites:
The Star Spangled Banner
A Nation's Prayer
Colonel Bogey
Gabriel's Oboe
God Bless America
You're A Grand Old Flag
Armed Forces Salute
Irish Tune From a County Derry
Let Freedom ring
Liberty Bell
National Emblem
Pavanne
Pirates of the Caribbean: Dead Man's Chest
Raider's March from Raider's of the Lost Ark
Washington Post
The Stars and Stripes Forever
Admission and parking are free!
Lawn seating: Bring a blanket or lawn chairs; picnic dinner; sunscreen; the kids (or grandkids); neighbors; grandma and grandpa; and all of your friends! Relax, get comfortable and enjoy a full evening of wonderful music and entertainment in conjunction with the City of Lodi's annual July 4th extravaganza when we Celebrate America!