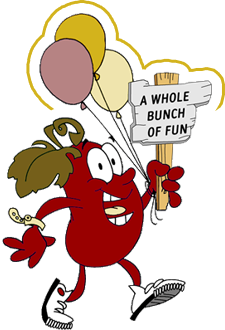 Art Holton will make his debut conducting the Lodi Community Band at the Lodi Grape Festival this coming Saturday, September 18, 2010, at 3:30 p.m. Holton will be introduced by Lodi City Council Member Larry Hansen.
The Band will be performing on the Foster Lumber Stage situated just inside the Festival Grounds' Main Gate (Lockeford Street entrance). Click here to download a venue map.
Program:
The Star Spangled Banner
Strike Up The Band
Selections from "Grease"
Washington Grays
Selections From "The Music Man"
The Fairest of the Fair
Selections from "Pirates of the Caribbean"
His Honor
Espana Cani
Blue Tango
Admission prices:
Children 5 & Under: Free
Youth 6 – 12: $4.00
Adults: $8.00
Admission tickets may be purchased at the Gate or online through September 16, 2009, by clicking here.
Mark Your Calendars!
Other upcoming performances include:
* Phillips Farms Pumpkin Patch — October 17, 2010
* Veterans' Day Commemoration — November 11, 2009
* Annual Christmas Concert — December 5, 2010