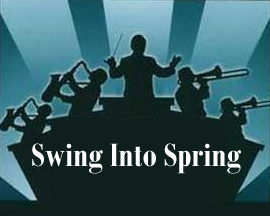 Dine & Dance to Big Band Music!
Friday, May 18, 2012
5:00 p.m. – 8:00 p.m.
Lodi American Legion Building
125 Washington Street
Lodi, Ca
Tri-tip dinner and no-host bar
featuring
Lodi Community Band
performing
Glen Miller In Concert (arr. by Paul Murtha)
Star Dust (Hoagy Carmichael; arr. by Jack Bullock)
Big Band Spectacular (arr. by Jack Bullock)
Persuasion (Sammy Nestico)
New York: 1927 (Warren Barker)
Benny Goodman: The King of Swing (arr. by Paul Murtha)
Gershwin! (arr. by Warren Barker)
Our Special Guest:
In the Mood Swing Band
A fundraiser to benefit the Band with door prizes and a raffle!
Door Prizes:
iPod Touch
~~ and ~~
Weekend retreat at a five-bedroom mountain home in Truckee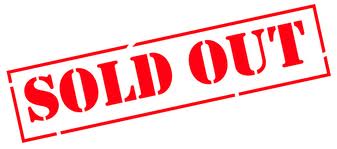 Tickets: $15 per person
Available NOW! Get yours before they sell out!
To purchase tickets:
Call (209) 368-1420 and reserve yours —
pick them up "will call" on Friday evening!
Lodi Community Band "swings into spring" with dinner and dance event
By Branden Wiens/News-Sentinel Intern
Published in the Lodi News-Sentinel on May 15, 2012
Of the popular musical styles of the 1940s, few were as celebrated as big band. The large groups, each at the command of a director, played some of the era's most popular music.
This Friday, you have a chance to hear this kind of music up-close. The Lodi Community Band will host its Swing into Spring dinner and dance event from 5 to 8 p.m. at the Lodi American Legion Hall.
"This will be a unique opportunity for enjoying some of the big band era's most popular tunes," said Ron Rader, the announcer and publicity manager for the band.
In addition to the Lodi Community Band, the swing band In The Mood will play.
A tri-tip dinner will be prepared by the American Legion Post 22 chefs under the guidance of Martin Jones, Adjutant of the Post. There will also be a no-host bar offering adult beverages.
The band will also highlight several student musicians, as it is a student-oriented organization.
"We offer two summer music camp scholarships every year," Rader said.
High school students interested in joining the band must be enrolled at San Joaquin Delta College with the consent of their high school principal. Students can earn one unit of college credit.
The band has a long history in the community.
"We are Lodi's only all-volunteer community band, with a history dating back to the 1870s," Rader said.
For Rader, this concert celebrates the music of his youth.
"At age 81, this is the music of my life, music that I grew up with and still remember most fondly," he said.
In addition to the food and music, two door prizes will be offered: an iPod Touch and the weekend use of a cabin in Tahoe. Raffle prizes and a silent auction will be offered over the course of the evening as well.